CAREER E-Guitars
CAREER-guitars & basses are produced since the 80s in Korea, later in China.


E-Bass CAREER The Tic
4-Saiter Bass The Tic, Made in Korea, 2 TA, aktiv, 3-fach EQ, geleimter Hals, long Scale, Tic-Inlays.
Preis: 450.- Euro
Grußkarte mit dieser Gitarre senden

E-Guitar CAREER PRS Nachbau
Made in Korea, 2HB, geleimter Hals, Rosewood-Neck, 24 Bünde, Coil-Switch, HW vergoldet.
search on Ebay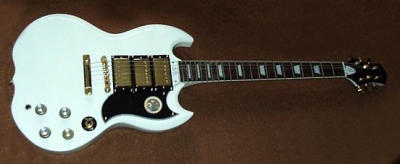 E-Guitar CAREER SG
SG De Luxe Nachbau, 3 TA (Humbucker), geleimter Hals.
search on Ebay
Neue CAREER E-Gitarren